When living in or visiting New England, be sure not to miss these famous New England foods, baked goods, sweets, and condiments…
Lobster Rolls
Lobster rolls used to be primarily a summer treat but due to their deliciousness, they are now a year-round favorite in New England. Maine lobster rolls are usually comprised of cooked lobster meat and melted butter on a grilled hot dog roll. Many other regions of New England feature lobster rolls with a mayonnaise based lobster salad.
My favorite place for a lobster roll: Quahog Republic in Plymouth, Mass.
Wild Maine Blueberries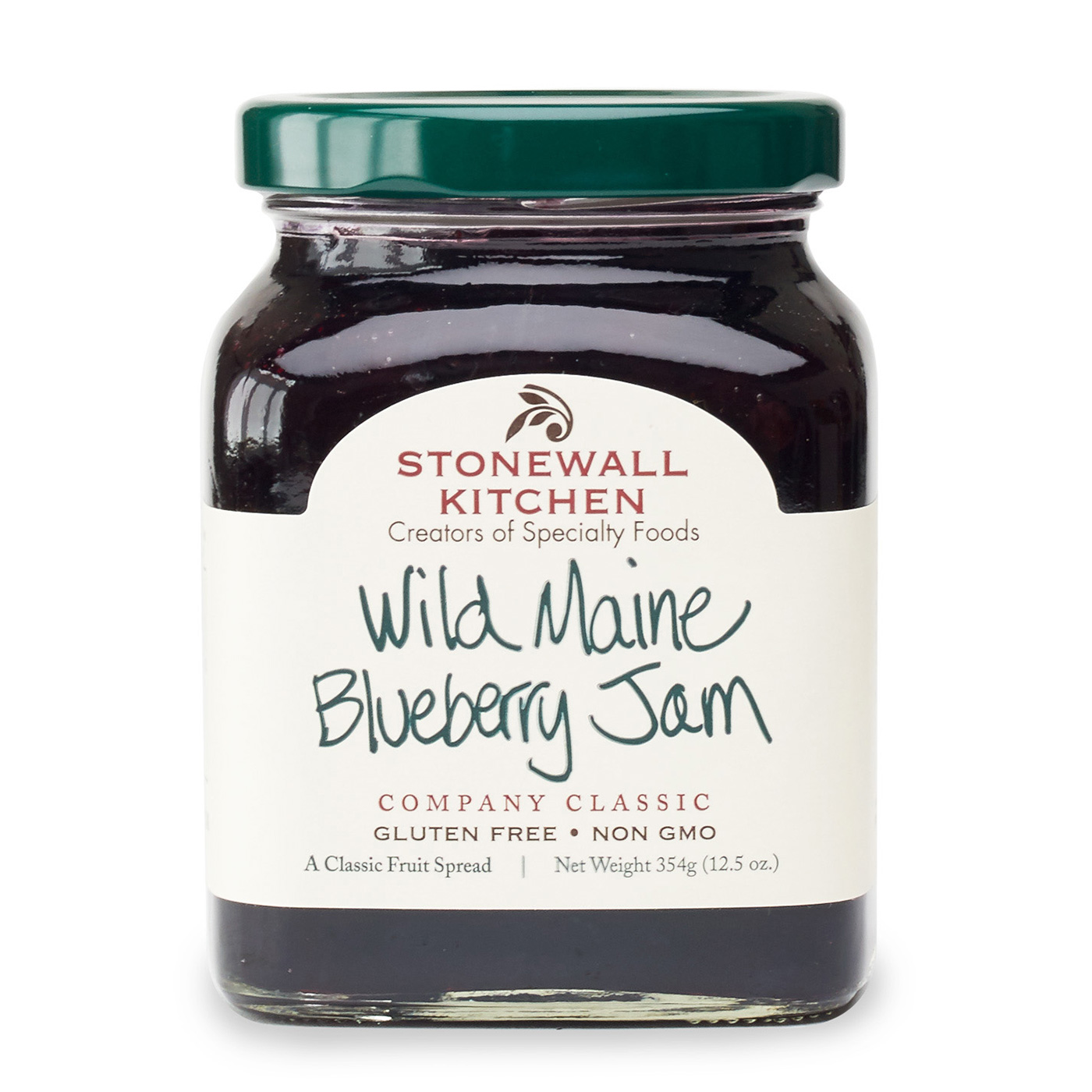 Smaller, sweeter, firmer and higher in antioxidants, wild Maine blueberries come in many different forms. Beside being in their original state, popular preparations including jams, pies, teas and maple syrup.
My favorite wild Maine blueberry food: the Wild Maine Blueberry Jam from Stonewall Kitchen in York, Maine.
Fried Clams
Woodman's in Essex, Mass., is the birthplace of the fried clam, dating back to 1914. Woodman's remains a classic  destination in the Boston area, but many other clam shacks and restaurants make terrific fried clams, also.
Apple Cider Sweets and Drinks
Apple cider and New England have a close traditional relationship. No region makes it better. First go with apple cider drinks and doughnuts.
My favorite place for apple cider doughnuts: Tie goes to Volante Farms in Needham, Mass., and Cold Hollow Cider Mill in Stowe, Vt.. My favorite place to go for apple cider: Cold Hollow Cider Mill!
Maine Whoopie Pies
As the official state treat of Maine (set forth by the Maine legislature), Maine whoopie pies come in many different flavors. I never met a Maine Whoopie Pie I didn't like!
My favorite place for a Maine Whoopie Pie: Wicked Whoopies in Freeport, Maine.

Chocolate Lovers Wicked Whoopie from Wicked Whoopies
Maple
The common sentiment is that Vermont maple syrup is best, but many other areas of New England create phenomenal maple syrup. Don't forget, also, that, maple comes in many different forms like candies, pies, ice cream, doughnuts, baked beans and even meats like maple baby back ribs.
My favorite place for maple syrup: Hager's Farm Market in Shelburne, Mass. My favorite place for maple foods and products: Parker's Maple Barn in Mason, N.H..

Ferguson Farms Pure Vermont Maple Syrup
New England Clam Chowder
There's nothing better than a thick New England clam chowder chock full of clams. With all due respect, all the other kinds of clam chowder pale in comparison.
My favorite place for New England clam chowder: CabbyShack in Plymouth, Mass. The New England clam chowder is so thick, you can stick a spoon straight up in it!
Ice Cream
Sure, you can get ice cream anywhere in the United States, but how many regions have places like Kimball Farm, Crescent Ridge Dairy Bar, Hayward's, Ben and Jerry's of Vermont and other New England ice cream stands that earn awards year after year for their homemade ice creams?

Ben and Jerry's Milk & Cookies Ice Cream
Baked Beans
This warming, simple and famous New England food has been around since the 1800s — originated by Durgin Park restaurant (still going strong today!) in Boston, Mass. The combination of navy beans and molasses as the dominant ingredients makes for a hearty New England staple food.
Johnnycakes
Most famous in Rhode Island but also served in other regions of southern New England, Johnnycakes are a nice cornmeal flatbread — a nice alternative to pancakes. Johnnycakes come from the phrase "Journey Cake," as settlers used to take them on journeys.
My favorite place for Johnnycakes: The Commons Lunch in Little Compton, R.I.
Vermont Cheese and Grass Fed Burgers
Sure, both deserve their own category, but the combination has become quite popular in Vermont and helps support local farmers.
My favorite: the grass-fed burger from the Chelsea Royal Diner in Brattleboro, Vt., with cheese from the nearby Grafton Village Cheese Company, and accompanied with horseradish, onion and a fresh tomato (pictured above).
Vermont is famous for its cheese. Nice to see the grass fed burger industry growing, too!
What are some of your favorite famous New England foods? Please comment at the bottom of this post.
Love this article? Please share the graphic below on Pinterest.
Please share this article with family, friends and co-workers. Thanks!